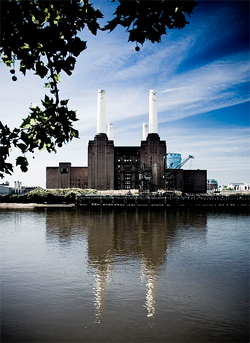 Photograph by
Russ Anderson
-
Wikipedia
Battersea Power Station (BPS) Estate Agents
We would like to connect you with your ideal Battersea Power Station (BPS) property within the Circus West Development. Please complete the enquiry form to register your interest in the highest quality luxury apartments within BPS. Estate Agents looking to advertise properties in and around the BPS complex can also complete the enquiry form giving details of the available properties.
Apartment for Sale in Battersea Power Station
There can be few places better to call home, than one of the most iconic buildings in London. For that reason, homes in Battersea Power Station will always be desirable.
Should the time come where you feel that BPS is no longer for you, please complete our property enquiry form and let us help you find the right person to take up where you leave off. We want to put you in touch with the right people for your property.
Previous phases of development have been well received and a such, BPS properties don't hang around long. Don't miss out on future prestigious properties within the development phases of Battersea Power Station (BPS). Estate agents and those searching for property in Circus West may want to contact us via our enquiry form.
Apartments for Let in Battersea Power Station
BPS properties are highly sort after due to their premium location within the London skyline. Want to live in BPS, but missed out on buying your dream home? Don't worry, complete our enquiry form and let us help put you in touch with available properties. Please be as detailed as you can when telling us about your letting requirements.